Mumbai City Based Movies – Films On City Life of Mumbai
"Hindi film world Bollywood is based in Mumbai itself, So it is not to the surprise that many movies since its era has portrayed the city in some of the other ways. Be it the story of Mumbai's underworld and Mafia goons or Life related to Metro everything is covered in such films. Below is a compiled list of 38 such Mumbai city based movies which displays life and locations in Mumbai since last few decades that will make you nostalgic. Along are details like Released dates, Poster, Director, Cast and a small description which may appeal you to watch it once again. It is possible there are more such movies like this but below descending list is to best of my knowledge since 1981.."

The Lunchbox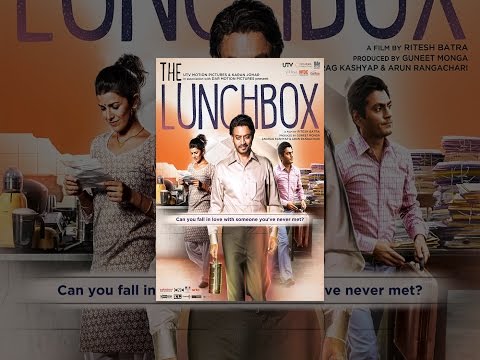 Released Year : 2013
Director : Ritesh Batra
Cast : Irrfan Khan, Nimrat Kaur, Nawazuddin Siddiqui
The film is about a housewife played by Nirmat Kaur and a Widower Irfan Khan and their unique sweet love story. It is based on Mumbai's famous Dabbawalas who delivers lunch at offices. The movie is about a housewife who loves cooking and make lovely delicacies for her husband but instead of food reaching to her husband through dabbawalas its reaches to an another man 'Irrfan Khan' who loves her food and values her cooking through letters back inside tiffin box.
Miss lovely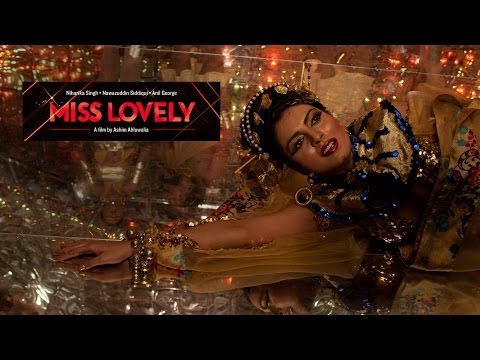 Released Year : 2012
Director : Ashim Ahluwalia
Cast : Nawazuddin Siddiqui, Niharika Singh, Menaka Lalwani, Anil George, Zeena Bhatia
The Movie is a take on B AND C Grade films in Mumbai. Its a Horror and sex based film. The movie tells about younger duggal brother played by Nawazuddin Siddiqui who wants to get out of this world that he thinks he do sent belongs to.
Shor In The City
Released Year : 2011
Directors : Raj Nidimoru and Krishna DK
Cast : Sendhil Ramamurthy, Preeti Desai, Tusshar Kapoor, Nikhil Dwivedi, Pitobash, Radhika Apte, Sundeep Kishan, Girija Oak, Zakir Hussain, Amit Mistry
The film revolves around five people in the City. It about their hopes and despairs and how they cope up in way of living in the city if Mumbai.
Mumbai Meri Jaan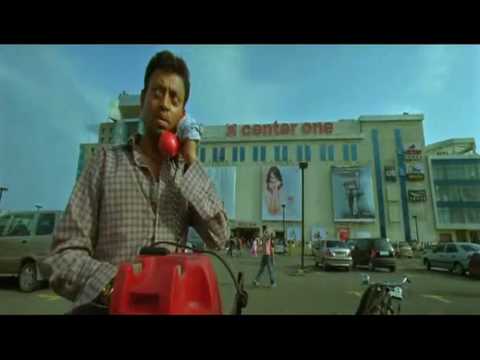 Released Year : 2010
Director : Nishikanth Kamath
Casts : Soha Ali Khan, R Madhavan, Kay Kay Menon and Irrfan Khan
A film based on life of 5 people surrounded after the tran blast in Mumbai on 11th July 2006. Movie goes around the theme after the blast, One of the casts who gets scared of local trains and other friend obsessed to take revenge on Muslim community hwo he things his friend falled victim of.
Once Upon A Time In Mumbai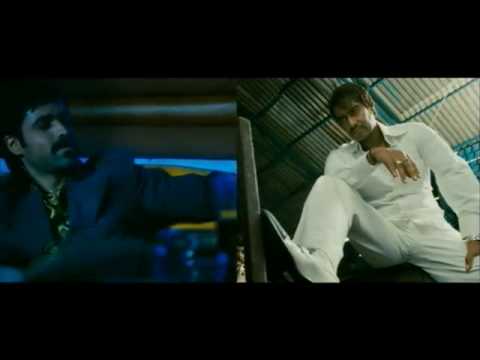 Released Year
: 2010
Director
: Milan Luthria
Casts
: Ajay Devgn, Emraan Hashmi, Randeep Hooda, Kangna Ranaut, Prachi Desai, Gauhar Khan
It is believed that this movie is based on the real life gangsters Haji Mastan and Dawood who stayed in Mumbai in the era of 1970s. The story is about the underworld from crime and smuggling.
City of Gold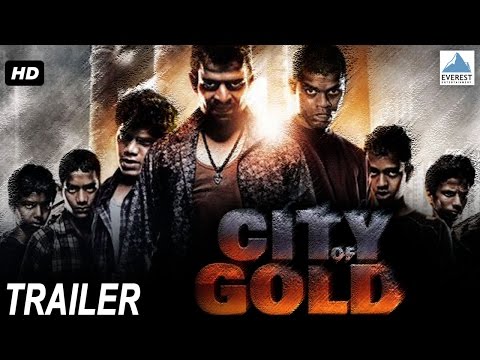 Released Year : 2010
Director : Mahesh Menjrekar
Casts : Shashank Shende, Seema Biswas, Kashmira Shah, Vinay Apte, Sachin Khedekar and others.
This film is a adaption from play by Jayant Pawar. The story is about the jobless mill worker who's life becomes a mess as the mills close down due to the latest lifestyle malls comes up in Mumbai city.
Dhobi Ghat
Released Year : 2010
Director : Kiran Rao
Casts : Aamir Khan, Prateik Babbar, Monica Dogra, Kriti Malhotra
The film is also known as Mumbai Diaries. The movie is about different stories and their life in Mumbai. Movie tells us about love, longing and loneliness of the people.
Striker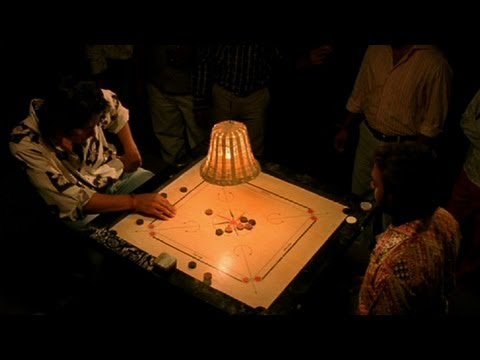 Released Year : 2010
Director : Chandan Arora
Casts :  Siddharth, Padmapriya, Aditya Pancholi, Ankur Vikal, Anupam Kher, Seema Biswas, Nicolette Bird
The film is based on Indoor game Carrom, and is being shot in areas of Malwani in Mumbai. The story is about poor guy who is a Carrom Champion and he challenges Jaleel a local don in city.
Tum Mile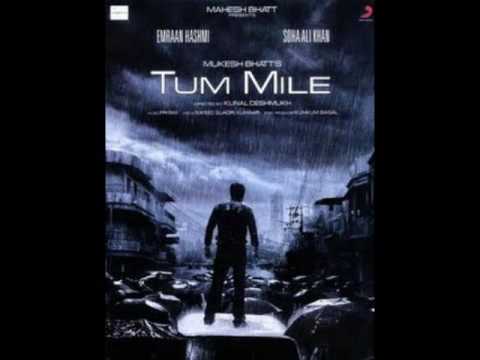 Released Year : 2009
Director : Kunal Deshmukh
Casts : Emraan Hashmi, Soha Ali Khan
Tum mile didn't work well in Mumbai. It that resemble the Flood of Mumbai during July 2005. The movie surrounds the casts in past and current situation of London and Mumbai memories with past break ups which unites both in the flood of Mumbai.
Mee Shivaji Bhosale Boltoy
Released Year : 2009
Director : Santosh Manjrekar
Casts : Mahesh Manjrekar, Sachin Khedekar, Makarand Anaspure, Suchitra Bandekar, Siddarth Jadhav, Priya Bapat, Abhijeet Kelkar
This Marathi film focus on lives of Maharashtrian people who have lost their identity in Mumbai. Dinkar played by 'Sachin Khedekar' feels that being a Marathi is a crime for him.
Slumdog Millionaire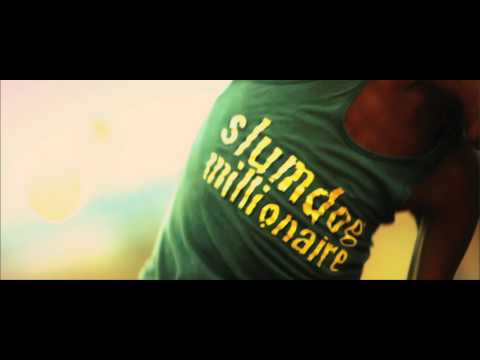 Released Year
: 2008
Director 
: Danny Boyle & Loveleen Tandon
Cast
: Dev Patel, Freida Pinto, Madhur Mittal, Anil Kapoor, Irrfan Khan
The film is based on the 2 childrens from slum life of juhu in Mumbai. Its the adaptation of a Novel Q & A and has the theme of a poor boy winning crore Rupees in the reality show called "Kaun Banega Crorepati"
The film won Oscar Award, including number of other awards.
A Wednesday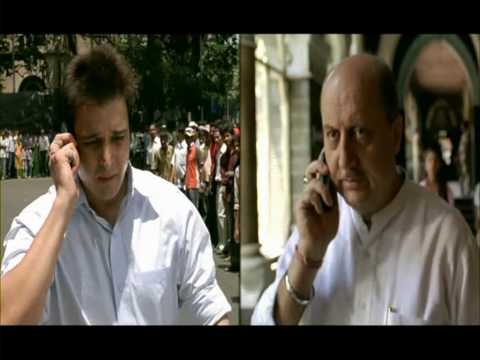 Released Year : 2008
Director : Neeraj Pandey
Casts : Anupam Kher, Naseeruddin Shah, Jimmy Shergill, Deepal Shaw, Aamir Bashir
The film is based on the 2006 Mumbai train blast. The story lines shocks the way a common man takes revenge with the terrorists using smart techniques. The film won Indira Gandhi Award for best first film of a director.
Aamir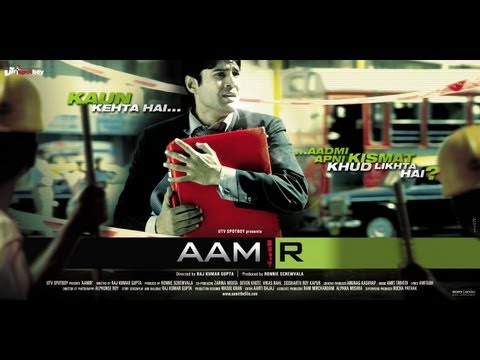 Released Year : 2008
Director : Rajkumar Gupta
Casts : Rajeev Khandelwal, Gajraj Rao
The film about an Indian Doctor returning to Mumbai from London. He is forced to participate in a terrorism. And he follows the instructions of the terrorist in order to save his family.
Shootout at Lokhandwala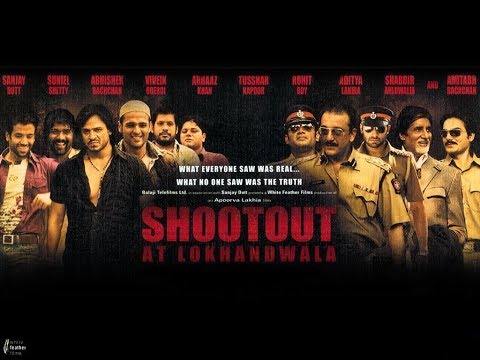 Released Year : 2007
Director : Apporva Lakhia
Casts : Vivek Oberoi, Sanjay Dutt, Suniel Shetty, Amitabh Bachchan, Arbaaz Khan
The film is shot is areas of Andheri Lokhandwala, Mumbai suburb. It is based on 1991 Lokhandwala Complex Shootouts between underworld gangsters and Mumbai Police. It loosely Portrays the character of Maya Dolas played by Vivek Oberoi.
Life In A Metro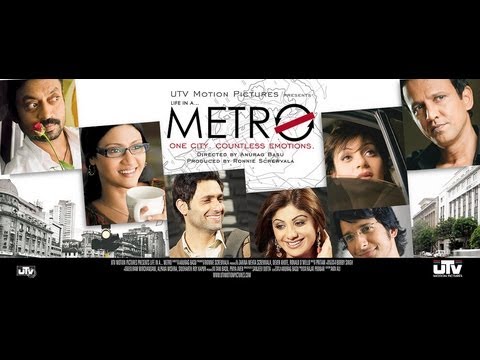 Released Year : 2007
Director : Anurag Basu
Casts : Dharmendra, Nafisa Ali, Shilpa Shetty, Kay Kay Menon, Shiney Ahuja, Irrfan Khan, Konkona Sen Sharma, Kangna Ranaut, Sharman Joshi
The film is based on the stories of Nine people from the urban lives of Mumbai. They deal with the topics of extramarital affairs, feelings about love, loneliness and despair.
Taxi No. 9211
Released Year : 2006
Director: Rohan Sippy
Casts : Nana Patekar, John Abraham, Sameera Reddy, Sonali Kulkarni
This film is truly a Mumbai Film. It all about a Taxi Driver played by Nana Patekar and a Rich Business Man's Son played by John Abraham. The films involves cat and mouse chase between these two people in order to take revenge on unexpected scenario occurring between two started during a small accident when John Abraham took that taxi and the key fells inside taxi. The key is of that locker containing a WILL to be produced inside court.
D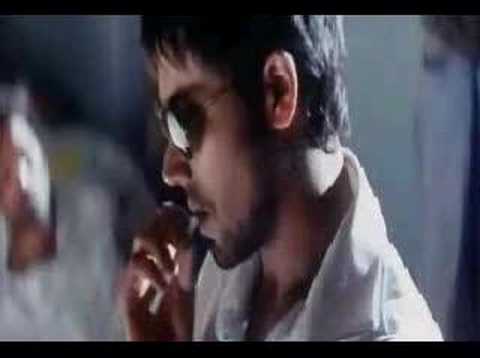 Released Year : 2005
Director : Vishram Samant
Casts : Randeep Hooda, Chunky Pandey, Rukhsar, Isha Koppikar, Yashpal Sharma, Sushant Singh, Goga Kapoor, Ishrat Ali, Nagesh Bhonsle
The movie is prequel to Movie Company. It about a mechanic in Dubai becomes most feared don of Mumbai. It is loosely based on underworld don Dawood.
Dombivli Fast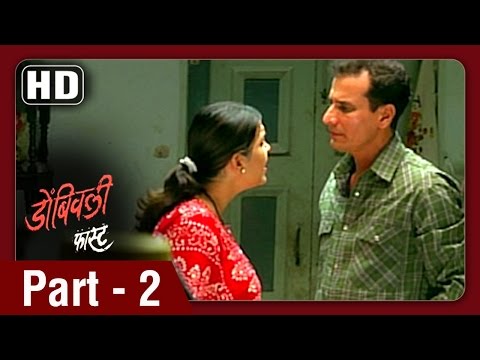 Released Year : 2005
Director : Nishikant Kamat
Casts : Sandeep Kulkarni, Shilpa Tulaskar, Sandesh Jadhav
This Marathi movie is about a middle class bank worker of Mumbai. Who always stands for rights and finds himself alone in the journey of fighting against wrong and corrupt people.
Page 3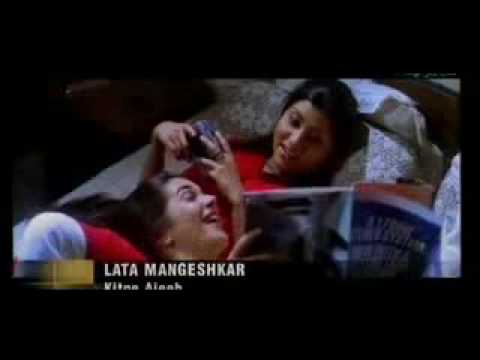 Released Year : 2005
Director : Madhur Bhandarkar
Casts : Konkona Sen Sharma, Atul Kulkarni, Boman Irani
The Movie is about the ugly and glamorous world of Page 3 media in Mumbai city which involves the rich class and bollywood lifestyle and regular inside stories. The film is all about a Journalist 'Madhvi Sharma' played by Konkana Sen Sharma who gets close to reality in the world of socialites and media.
Black Friday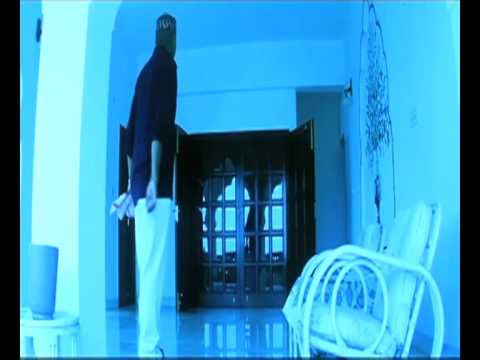 Released Year : 2004
Director : Anurag Kashyap
Casts :Kay Kay Menon, Pavan Malhotra, Aditya Srivastava, Imtiaz Ali, Pratima Kazmi, Zakir Hussain
The movie is based on the true story of 1993 Mumbai serial Bomb Blast. Story is adapted from well known crime journalist Hussain Zaidi's Book. It was realised two years later as Indian Censor Board did not allow it to be realised in India.
Saathiya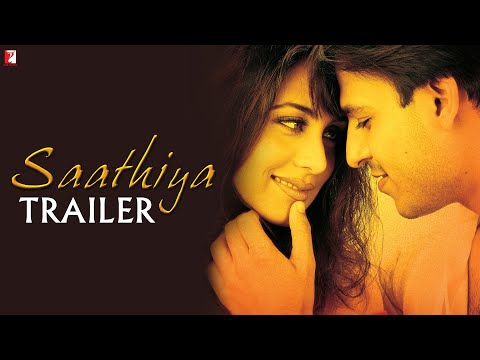 Released Year : 2002
Director : Shaad Ali
Casts : Rani Mukerji, Vivek Oberoi
Its a romantic movie that depicted Mumbai Railway in most realistic manner around the love story. The movie is about two lovers who leaves their respective home and gets married realising how difficult its to survive on their own in the city like Mumbai.
Company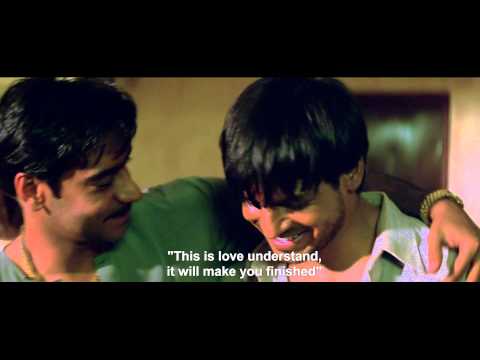 Released Year : 2002
Director : Ram Gopal Verma
Casts : Mohanlal, Ajay Devgan, Manisha Koirala, Vivek Oberoi, Seema Biswas, Antara Mali
The movie is inspired by the life of Underworld don Dawood Ibrahim and Chota Rajan in Mumbai. The story goes around their friendship and misunderstandings which leads to fight between them.
Chandni Bar
Released Year : 2001
Director : Madhur Bhandarkar
Casts : Tabu, Atul Kulkarni, Rajpal Yadav, Ananya Khare, Vishal Thakkar, Minakshi Sahani
The film is set on Dance Bars in Mumbai including Prostitution business and crime around. Focused on a bar girl Mumtaaz which is played by actress Tabu who marries gangster and leaves chandni bar. But later her husbands dies in planned encounter leaving Mumtaaz to return to Chandni Bar. The film won 4 National Awards.
Bombay Boys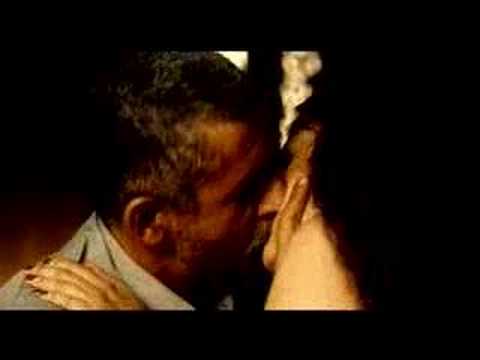 Released Year : 1998
Director : Kaizad Gustad
Casts : Naveen Andrews, Rahul Bose, Alexander Gifford, Naseeruddin Shah, Tara Deshpande, Roshan Seth, Tarun Shahani, Luke Kenny, Vinay Pathak, Kushal Punjabi, Nagesh Bhosle and Javed Jaffrey as a Special appearance role in item song "MUMBHAI"
Movie is surrounded around Mumbai bars, market and other slums based on homosexuality and profanity.
Satya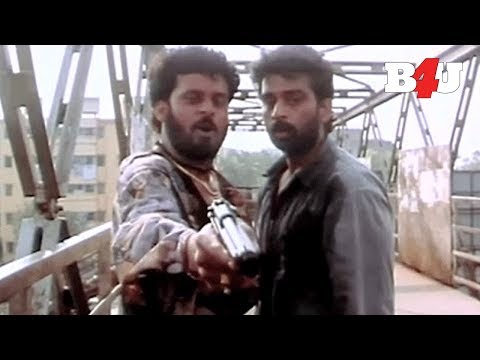 Released Year : 1998
Director : Ram Gopal Verma
Casts : J.D Chakravarthy, Urmila Matondkar, Manoj Bajpai, Govind Namdev, Paresh Rawal, Saurabh Shukla, Aditya Srivastava, Makarand Deshpande, Jeeva, Shefali Shah
Satya is one of its kind of films about Underworld and Gangsters in Mumbai. The story revolves around a young man who comes to Mumbai in search of employment and gets involved with the gangster Bhiku Mahtre. The role played by actor Manoj Bajpai as "Bhiku Mhatre" got very well acclaimed.
Rangeela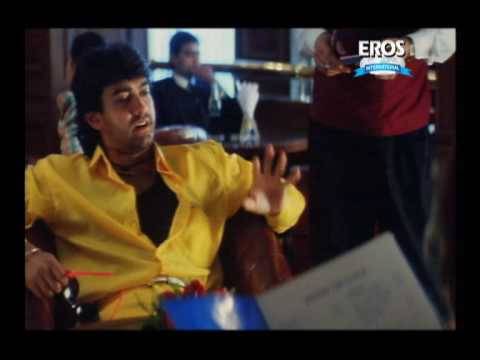 Released Year : 1995
Director : Ram Gopal Verma
Casts : Aamir Khan, Jackie Shroff, Urmila Matondkar
The movie is based on two strugglers Munna and Mili. Munna is a street orphan played by Aamir Khan and Mili played by Urmila Matondkar. Its all about bollywood film industry of Mumbai where munna earns by doing odd jobs like black marketing of movie tickets outside theatres and mili wants to be a bollywood Heroine. Her ambitions get fulfilled when she meets Raj Kamal famous Hero of bollywood played by Jackie Shroff. The triangular love stories revolves till end with lots of fun masala and entertainment. One can see lots of Mumbai locations shot around Bandra bandstand, Essel world etc.
Bombay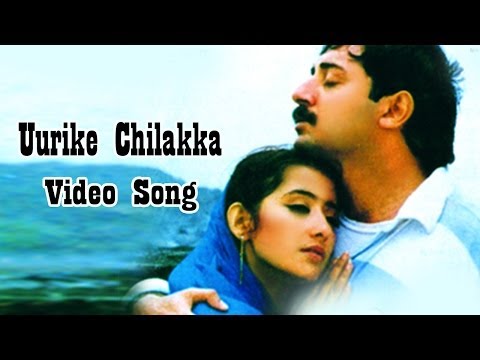 Released Year : 1995
Director : Mani Ratnam
Casts : Arvind Swamy, Manisha Koirala
The film based on 1992 Hindu-Muslim Riots for Babri Masjid in Ayodhya and about its demolition. The young couple who are of different religion gets married against the family will and come to Mumbai and their life goes happily with their 2 kids. And suddenly it gets shattered as their kids goes missing in the riots of Mumbai.
Dharavi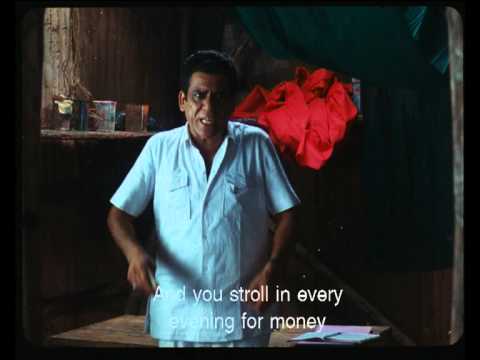 Released Year : 1991
Director : Sudhir Mishra
Casts : Shabana Azmi, Om Puri
The film is based on the biggest slums of Mumbai called Dharavi. The movie is about a taxi driver played by Om Puri who dreams to get out of this poverty line. He fantasises of romancing a film actress. The big dreams of taxi driver lands him in trouble between local Goons and Corrupt Politicians.
Agnipath
Released Year : 1990
Director : Mukul Anand
Casts : Amitabh Bachchan, Mithun Chakraborty, Madhavi, Neelam Kothari, Danny Denzongpa, Rohini Hattangadi, Alok Nath.
The movie is about a young boy named 'Vijay Dinanath Chauhan' and his fight and revenge with Kancha Cheena the antagonist who killed his father. The movie is remade in 2012 by Karan Johar casting Hrithik Roshan, Sanjay Dutt and Priyanka Chopra.
Salim Langde Pe Mat Ro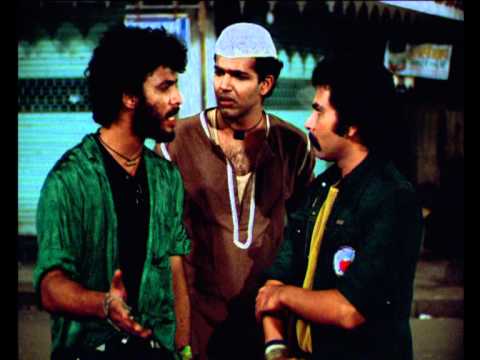 Released Year : 1989
Director : Saeed Akhtar Mirza
Casts : Pavan Malhotra, Makrand Deshpande, Ashutosh Gowariker
The movie is based on the period of Hindutva Movement. Its about a muslim family living in Mumbai. Salim Pasha a Local Goon who gets in the world of crime in his neighbourhood.
Parinda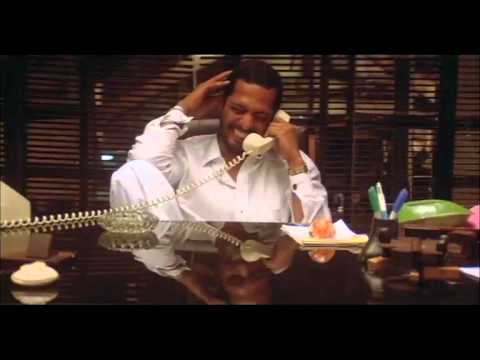 Released Year : 1989
Director : Vidhu Vinod Chopra
Casts : Jackie Shroff, Anil Kapoor, Madhuri Dixit, Nana Patekar, Anupam Kher
The movie is about two brothers Kishen and Karan played by Jackie shroof and Anil Kapoor who have grown up on the streets of Mumbai. Kishen who joins Anna played by Nana Patekar who has connections with Underworld.
But wants his brother Karan to lead a normal life. Madhuri Dixit who plays karans love interest also has beautiful role in movie.
Salaam Bombay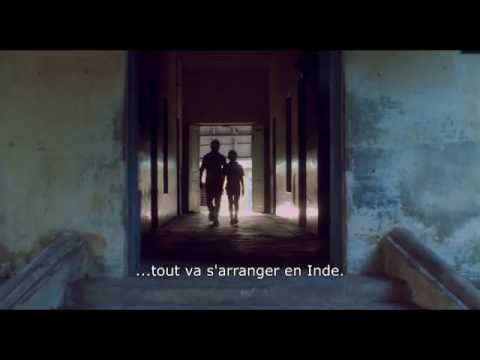 Released Year : 1988
Director : Mira Nair
Casts : Shafiq Syed, Tara lasrado, Hansa Vithal, Chanda Sharma, Anita Kanwar, Nana Patekar, Raghuvir Yadav
This film is based on the life of street children in Mumbai. Film won many awards including National Award and one of the 1000 greatest films made by the New York Times.
Dayavan : Truth Of Power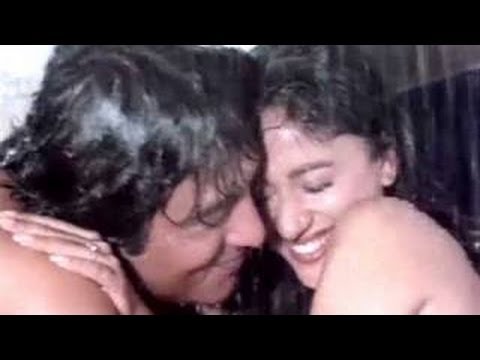 Released Year : 1988.
Director : Feroz Khan.
Casts : Vinod Khanna, Madhuri Dixit, Feroz Khan, Aditya Pancholi.
The film is loosely based on Underworld Don Varadarajan Mudaliar. The movie tells about two friends Shakti velu played by Vinod Khanna and Shanker by Feroz Khan. Shakti who hates police in India and kills Inspector Ratan Singh played by Amrish Puri in Public and becomes Don. He has another soft side in life of helping the needy with his own powers. Film is a beautiful romantic story with bonding of two friends is also seen.
Ankush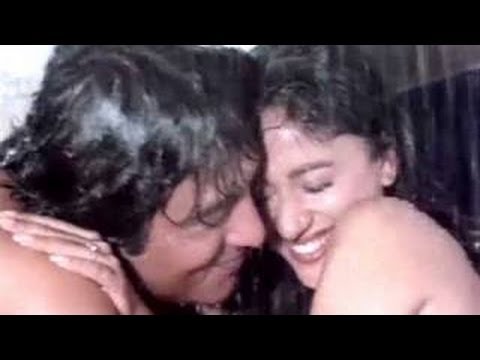 Released Year : 1986
Director : N Chandra.
Casts : Nana Patekar, Nisha Singh, Raja Bundela, Arjun Chakraborty.
The movie speaks about four poor unemployed friends who are bitching out the system but not really doing anything for their livelihood. A new girl who comes to their neighbour changes there thought process and tells them to look for employment.
Mashaal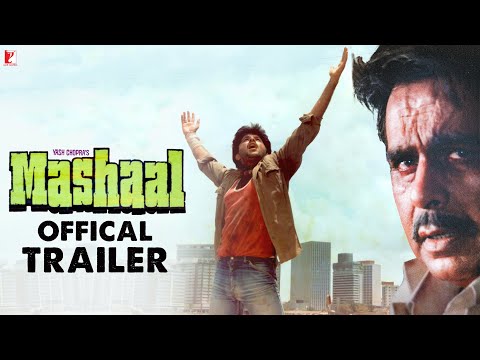 Released Year : 1984
Director : Yash Chopra
Casts : Dilip Kumar, Waheeda Rehman,Anil Kapoor,Rati Agnihotri, Gulshan Grover,Saeed Jaffrey, Alok Nath, Amrish Puri
The movie is about a honest man Vinod Kumar played by Dilip Kumar who runs a newspaper agency named 'Mashaal'. He takes on S K Vardhan played by Amrish Puri who deals with drugs. To gain the victory over evil vinod kumar himself gets into this business. Raja a role played by Anil Kapoor feels heartbroken when he comes to know about his godfather being into the business with bad world.
Katha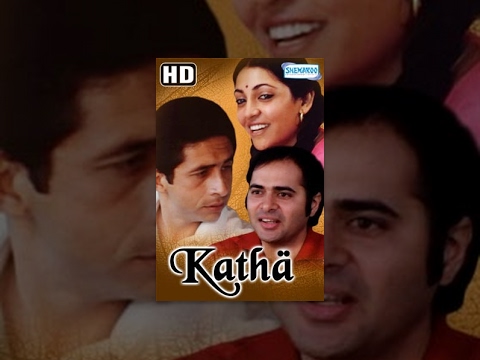 Released Year : 1983
Director : Sai Paramjape
Casts : Naseeruddin Shah, Farooq Shaikh, Deepti Naval
The movie is a folktale of a hare and tortoise. Its about the chawl culture in Mumbai and their ways of living. Its about a clerk played by Naseeruddin Shah living in a chawl in Churchgate who falls in love with his neighbour girl played by Deepti Naval and both dreams of getting married someday.
Then his friend played by Farooque Shaikh enters the duo's life falling in love with this girl.
Jaane Bhi Do Yaaro
Released Year : 1983
Director : Kundan Shah
Casts : Naseeruddin Shah, Ravi Baswani, Om Puri, Pankaj Kapur, Satish Shah, Bhakti Barve, Satish Kaushik, Ashok Banthia, Neena Gupta
This film is about two friends who are struggling for their carrier as Professional Photographers in Mumbai. They get a big assignment wherein they keep tab on Builder and Municipal Commissioner. Its a murder mystery and a super comic around the stage shows and dead body.
Chakra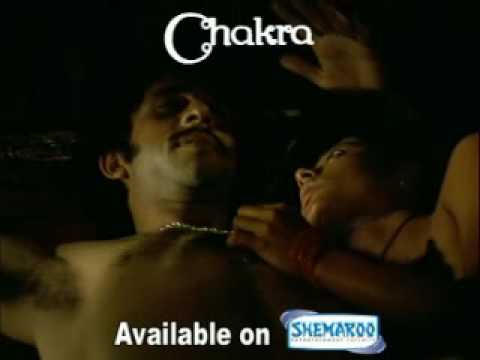 Released Year : 1981
Director : Rabindra Dhammaraj
Casts : Smita Patil, Naseeruddin Shah, Kulbhushan Kharbanda.
The movie is about Amma played by Smita Patil and her Son who struggles to live in the slums in the city and she has two lovers to keep her normal livelihood .
See Also : Old Movie Theaters, Videos Of Movie Shot in City.