"Every year, Winter breeze of November brings is the joy of celebrating Diwali in Mumbai, The festival of lights and colours in various products and forms. From markets to individual home, Colours and sweetness spreads joy and happiness around.."
Diwali special Faral (Indian Speciality Festival Cuisine), Crackers smell in the air, Rangoli designs, Kandils, Shopping and Discounts, New Clothings, Decorations and Lightings, Rituals, Sweets, Hangout locations and Shopping Markets is what bring on the vibrant mood of Mumbai Diwali to celebrate together.
Below are Diwali Festival dates for 2019, 11 days rituals and complete details on what to do in Mumbai to get all the fun and feel, Places to visit, Shopping destinations, Traditions and lots more.."

Picture Courtesy : Raja Murthy.
Diwali 2019 Dates
Day 1 : Ekadashi (Agiyaras) is on 23rd October 2019.
Day 2 : Vagh Baras is on 24th October 2019.
Day 3 : Dhanteras is on 25th October 2019.
Day 4 : Kali Chaudas (Narak Chaturdashi) is on 26th October 2019.
Day 5 : Diwali Day (Laxmi Puja on this day) is on 27th October 2019.
Day 6 : Gujarati Community New Year is on 28th October 2019.
Day 7 : Bhai Duj / Beej is on 29th October 2019.
The Way It is Celebrated in Mega City Mumbai
Before getting into details of festival things to do in Mumbai, Lets starts understanding in general, core and brief of Diwali festival celebrations in Mumbai. We all know, It's a festival of lights and this is what a kid understand with first introduction in school.
More than just lights, Mumbai Diwali brings in lots of movements, things and other colours in city with the moment of joy all over right from 10 days prior. Let's look at the quick highlights of Mumbai Diwali celebration to get an overview of what it is like in 'Amchi City' :
Diwali References : Some frequently used (words / names) during festive celebration days and their meaning. 'Faral' is referred to special home made snacks, 'Kandil' / 'Candil' means Lanterns, 'Rangoli' is a colourful design artwork on ground made up of multi-colour powers used for decoration, 'Diya' is a small mud vessel filled with oil and lit with fire, 'Fhataka' (Firecrackers), 'Mithai' (Sweets), 'Puja' (Rituals). Help me with more in comments below.
Diwali preparation begins a month prior at major wholesale and retail market locations like Dadar, Crawford market, Kalbadevi, Bhuleshwar and Suburban like Andheri, Bandra, Malad, Borivali. They are famous shopping markets known for great street shopping experiences for most Hindu festivals. Home makers get busy dusting and other tasks.
Street Shopping : Talking about Diwali shopping places, One should not miss the unique expereince of Mumbai street shopping at destinations like Major Charni road markets, Fashion Street, Colaba Causeway, Crawford Market, Bandra Linking Road, Mahim Kandil Galli, Hill Road, Lokhandwala Market, Natraj Market and around Malad station area. Natraj market is famous for types of designer saree, accessories and other clothings specially for females.
Diwali Shopping : For females Diwali is just another reason for a never ending shopping mania, So here is more to help you ladies. Borivali Goyal shopping is female only products market, Malad Gupta market (Exactly Opposite station in west) is famous for Rituals and Decorations related stuff, Adjacent to it is speciality wholesale market for accessories (Retails also available at few shops), Bhuleshwar market is one place for all, Sheikh Memon street for crockery, clothings, shoes, doormates. bedsheets and many other home related products.
Festive Fun in Housing Societies : The real feel is where you stay with your family. Most societies is decorated with colourful lighting series, A common huge Kandil (Handmade Lantern) floating on entry gates of the society. The smell of crackers is in the air and the after remains on floors. On Diwali day, new clothing and wishing each other 'Happy Diwali' is what makes feel good nad builds relations. At many places huge rangoli displays that fills the missing gaps of the festive feel.
Corporates in Mumbai : 'Diwali Vacation' is for children who enjoys the most, But the day life of this festive season remains busy. Not all but just 2 to 3 days of these 10 days are Holidays. Offices do have its share of Cheerful moments and decorations, Well dressing etc, But then work has its own priority in Mumbai and that is what a Middle class job life is in this city.
Festive and Speciality Food : Yes, This Hindu festival is a special for all Gujarati, Maharastrians and few other community people. Almost every other home prepares (Or Purchase ready available) speciality snack food called 'Faral'. Ghughra in Gujarati and Karanji in Marathi is one famous faral, tasting a bit different at every home.

More to the list of faral is Ladoo, Chakli, Shankarpare, Chivda which was once a home made only faral with housewives of Mumbai getting really busy for 2 to 4 days prior the celebration days starting Ekadashi (Agyaras), the first day of Diwali. But now everything is readily available at local markets. time is a challenge to few working ladies and that fun of seeing wife and mom making this tasty faral is bit rare.

Where to hangout in Diwali : Complete details are been listed below, Here is a brief overview of some of the the best places to hangout during this festival. Starting with Nariman point promenade on Diwali Night for crackers fun, Moving around JVPD lanes to enjoy decorations and Lightings of the celebrity homes and other elites staying there, Lokhandwala Market in Andheri for Lighting, Shopping and Snacks combo fun, A bus ride on SV Road and Link Road to get the real feel of Diwali decoration in city. (Bus No.33, 202, 203) and many more for south Mumbai cheap ride lot of fun. Refer all bus routes.
Kandil Galli, The Lantern Streets Of Mumbai
Two of the main lantern streets in Mumbai (Also called 'Kandil Galli' in Hindi) specialized for sale of Diwali Kandils, where one can find hundreds of Lanterns in varieties, colours, shapes and sizes are 'Kawli Wadi street', LJ road near Citylight Cinema (Nearest station Matunga / Mahim) in west and 'Kantilal M Sharma Street' (South Mumbai), a lane at the junction of Crawford Market and Sheikh Memon street (Last lane on RIGHT side when coming from Masjid towards Crawford market).
I must not miss detailing about Lohar Chawl (Adjacent lanes of 'Kantilal M Sharma Street') which are famous for Wholesale electronics in competitive and cheaper rates, Good for Diwali Lightings and Kandils / Lanterns. Here, prior to Diwali about a week before few wholesale dealers put up stalls specially to sell Lanterns. These Kandils are available in awesome shapes and size, Different from the regular once, in cheaper rates as they usually deal in bulk and retail too. Mumbai Diwali is vibrant and so are this varieties of Kandils, Read on.
Kandil Galli, Matunga Lantern Market
Of all the famous Lantern streets in Mumbai, LJ Road of Matunga which is also called 'Kandil Galli' (Lantern Lane) is the best to visit and make a purchase deal too. Ask anyone 'Kawli Wadi' locally and you will be directed to the decades old small lane selling varieties of Lanterns, in all shapes, sizes and budget here.
Last few years, news media also gave some coverage to this lantern market of Mumbai due to the beautiful effect it gives when lit, Hard working workers and being one of the best in the domain to be rewarded with publicity. Read more about this famous lantern market and do visit when possible.
Lohar Chawl and Kantilal M Sharma Street
Both these streets are adjacent to each other and is another place to shop for best quality lanterns in cheaper rates compared to local shops outside your locality. These retailers of Mumbai who are selling you lanterns at Rs.750 (Approximate rate for example purpose), buys the same from Lohar Chawl and Mahim kaldil market locations at half the cost. When they purchase in bulk, more discounts are received.
So if you have time, want to enjoy the lantern street and are interested in savings some good amount, These places are great for such deals.
Talking about this wholesale lighting market (Lohar Chawl), One can get varieties in lighting series and other related products like Chinese diya, electronic decorations (indoor and outdoor) and others. This is basically a wholesale market, Yet few also deal in retail during Diwali festival day and before. Street vendors and small shops happily have cheaper deals for you.
Kantilal M Sharma Street is famous for Diwali and Christmas decorative products. It is a very crowded street in evening as located next to Sheikh memon street and Crawford market, Both of which are already a famous shopping locations for variety of stuff. Head to this street in afternoon for comparitively low crowd and proper visibility of displayed decorative products, Of course with little extra heat and sweating to tolerate.
Watch this street during Christmas festival in below video.
Diwali Hangout Locations
In this section i will detail you some of the best hangout locations (Places to visit) during Diwali festivals. So, if you have queries like 'Best Diwali Excursions', 'Where to go in Mumbai Diwali', 'Best Places to see lightings during Diwali', 'Best Diwali Markets' etc, You are the correct page for information related.
Here i am detailing about places to visit to get feel and fun of Diwali festival via its decoration, cracker view, lightings etc with food options etc at few places to make it a perfect Diwali day outing. Mumbai is famous for its night life and it also have special Diwali events (Parties, Tech and Social Events), Pool parties etc organized festive celebrations.
Marine Lines, Nariman Point For Cracker Show
Starting with the best location, Marine lines all till Nariman point promenade is a famous in itself for all season. But what makes it real special during Diwali night is that major families and shop owners come here with friends and families to burst crackers. Its a beautiful view and can be seen from distance. Enjoy from Marine lines or from Nariman, View is all around and crackers are all seen in the sky.
Many specially visit Marine lines just to enjoy the crackers. Thousands of crackers of all variants are fired up on the ground and in the air at this promenade. Equally the air pollutions and on ground is clearly visible. But that is what the spirit of Mumbai and bit careless nature is seen in such situations. Until some strict rules come up, Enjoy the best today.
Diwali Tour at Lokhandwala Market
Lokhandwala Market of Andheri, This suburban market lane is always a happening place for latest fashion shopping and trends seen here first in Mumbai. Talking about this festival season, The one speciality of lokhandwala market is their lightings and decorations.
Take a walking tour to this lit up market lane which is about 850 Metres long, Will take about 10 minutes to reach from one point to other (Car parking is big problem as already street side parking is jammed), See Lokhandwala Location Map. So i recommend park you car at some off road location at either end and take a walking tour to enjoy Diwali speciality.
The mesmerizing lighting on top of road starts from one end to other continuously for all these 850 Metre stretch. Alternately, take any BEST bus high ride (Auto is no fun for view) and enjoy the lane seating relaxed with your music on, if you have little to no time to walk around.
Famous eateries and street food, Chaat and Pani puri etc is another speciality of Lokhandwala market. Spotting a TV Celebrity is a common thing on this street as most of the famous and emerging TV actors (Males & Females) stay around in Lokhandwala or near by residential locations like Versova, Oshiwara, 7 Bungalow areas.
Juhu JVPD Lanes
If already around in Andheri or Vile Parle area, head to Juhu Lanes (JVPD cross road 1 to 10) famously called 'Juhu Scheme' where famous Bollywood celebrities like Amitabh Bachchan and many others have their Bungalows and many staying at posh high rise too.
Lanes of Juhu are beautifully Lightened and is a view to be seen during Diwali days. Do not expect anything else like Street food and other shopping options here as this is completely a residential location of elite class in Mumbai. To hangout, Best if you are in your private vehicle, Else Amchi Mumbai has lots of other options like Auto, Taxi, Uber and Ola if the excitement is high enough to explore Mumbai Diwali in such tours.
Head to Malls For Decorations
Some of the best malls to visit during Diwali, quick in my mind to list few are Infinity (Andheri Link Road), Infinity 2 (Malad Link Road), InOrbit Mall (Malad Link Road), RCity (Ghatkopar LBS Marg), Viviana Mall (Thane) and Shopping Destinations like Galleria Shopping Mall at Central avenue, Hiranandani Powai.
These are some of the happening places and famous malls of Mumbai to be at during this festival of light. One of the main reasons being the special decorations and another being Diwali special Discount and Offers. A casual hangout is also a good idea to spend some time feeling in the very moment of festive season of Mumbai Diwali.
Diwali Markets
Want to feel more of Mumbai Diwali in a very special local way ? Head to markets like Bhuleshwar, Kalbadevi, Crawford market, Sheikh Memon Street in South Mumbai and some famous Suburban Markets in Malad, Borivali and Andheri to have enough of Diwali special visual and shopping experience surrounded by thousands of others shopping aroune you.
Bhuleshwar market lanes are very narrow (Car not recommended) and is full of shopping products and varieties for ladies products. Eat at Bhuleshwar khau galli prior few days of Diwali to get all the fun in advance. Below is a video of Bhuleshwar Flower Market if you plan to visit.
Dadar market is yet another famous crowded market in South of Mumbai. Known specially for Flower market, Various day to day purchasing and festival special products. This is one crowded place adjacent to railway station in west to experience varieties of flowers for all 12 months. Flowers and other stuff are required in day to day rituals and specially on Laxmi Puja day of Diwali.
This location is usually crowded and is also famous for street side vendors selling products according to festival requirements. So in Diwali, decoration stuff, Rangoli Colours, Diyas and few other electronic items like lighting series, electronic colourful bulbs etc are on sale.
Sheikh Memon Street
Ask any home maker woman about Diwali preparation and related purchasing and she will tell you hundred things required to make her home perfect for those festive days. Sheikh memom street, which is exactly opposite Crawford market is one busy street for good quality home related products in cheaper rates.
From doormats to crockeries made up of clay, melamine and glass. For day to day use to special occasions like this festival, Everything is available on this street shopping destination. Take care of your money, wallets, mobile phones etc at any street shopping and not just this, Because famous streets are very crowded and pick-pocketers have their daily schedules too.
Major in decorative items for your living room and kitchen, Street vendors here also have some clothing deals for men like Cheap T-Shirt ranging Rs.150 to Rs.200, Sun Glasses and Shades (TIP : Look for few man walking around with bunch of them, Crack a deal not more than Rs.500 for some original Ray Bans too), Shoes. Artificial flowers and their colourful pots are another attraction here. Shoes, Curtains, Single and Double bedsheets covers etc are comparatively at cheaper rates shops on this street.
Diwali Sweets and Special Faral
Although this festival of lights is celebrated by everyone, In Mumbai homes the special food and snacks that is made (as detailed below) is famously prepared by Maharashtrian and Gujarati community more than anyone else. They are called 'Diwali Faral', i.e a type of home made food item specially prepared for this festival for family and friends.
To list few are Besan and Rava Ladoo, Chakli, Shankarpali, Chivda, Karanji (Also called Ghughra, Gujiya), Chorafali, Mohanthal, Puri (Mathri in Hindi), Sev and Gathiya prepared at many homes. Ready made packed options are also available at local stores. Friends and Relatives are invited home to celebrate and share festival wishes and are served this home made faral.
Here are Pictures Of Diwali Faral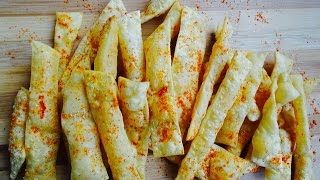 Chorafali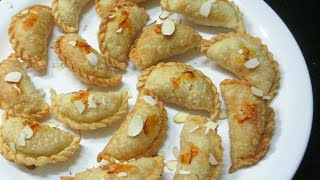 Ghughra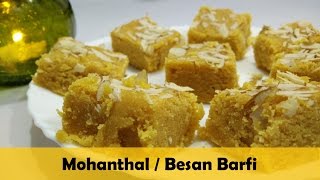 Mohanthal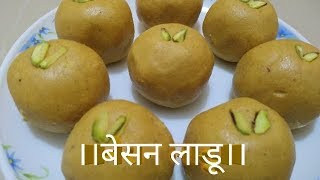 Besan Ladoo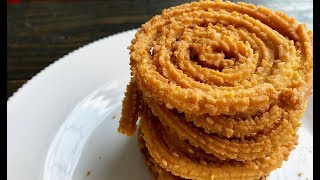 Chakli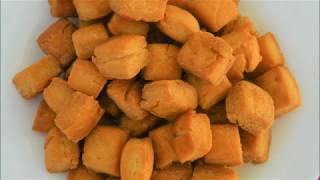 Shankarpali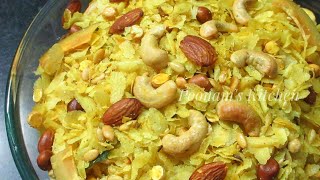 Chivda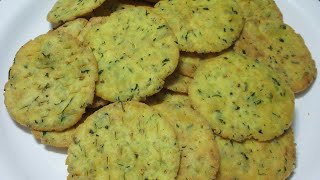 Farsi Puri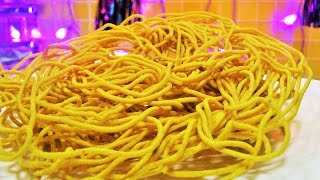 Diwali Sev
Had enough of home made faral ? Head to Mumbai special sweet stores to satisfy your taste bud if not enough yet. Below listed are few of the famous sweet and farsan shops selling milk products, farsan and Diwali special sweets. These shops are famous among common people of Mumbai and Mumbai77 is not affiliated in anyway with any of the below.
Hiralal Kashidas Bhajiyawala located at CP Tank, Bhuleshwar.
For corporate orders of Diwali sweets, Ramanlal Vithaldas & Co Mewalala with branches around Mumbai.
If you like Jalebi, Then head to Pancharatna Jalebi House at Girgaum.
Tiwari brothers famous for sweets have 3 to 4 branches in Mumbai and Suburbans like Opera House, Andheri, Sion and Borivali.
In Central route Matunga area, Chheda for dry fruits which are widely used in Diwali.
Gokuldas Gathiawala in Dadar.
Trupti Sweets located at High Street Phoenix, Lower Parel.
MM Mithaiwala and Delhi Sweets Opposite Malad Station West.
Morbiwala Sweets and Farsan at Kandivali (Mumbai Suburban).
Madhuram and Rashmin at Borivali West, Near Station.
Jain Dugdhalaya Borivali East
Rangoli and Decoration
Mumbai Diwali is also a festival of colours. Beautiful rangoli drawings made up of multi colour powder is one speciality of Indian women during this festive. Authentic hand made rangoli outside every home is to be seen for all this days.
Every rangoli is colourful as more than 2 to 3 colours are used to create one and a simple hand made rangoli may take hours too. Rangoli competition and such events in Mumbai attracts thousands of visitors from around. More than decades old Specialized rangoli artists like 'Rangvalli Parivar' creates benchmarks when it comes to drawing rangoli. Few years back in Thane they created a Rangoli as big as 25,000 square feet taking more than thousand kilograms of colours. About 150 people in team made this possible.
That was an extreme superb case. At many locations and streets around Mumbai one can see few feet big street rangolis too. Housing societies and individual home door steps are coloured with varied designs of rangoli. For all those who are new to this Diwali art, Ready made Rangoli kit which has ready moulds to fill colours and draw easy are available at local markets of Mumbai.
Local markets and streets are filled with vendors selling Diya, Stickers and Rangoli Colours. Below is one such video showcasing these vendors who work hard for their day earning. I usually purchase without any bargain.
Crackers and Fireworks
When it comes to Mumbai Diwali, Streets and Sky both are filled with Crackers like Bombs, 10000 and 5000 Series, Sky firework series ('Aathishbazi' in Hindi) Crackers called Sky shots (Crackers in sky) or Sky-flakes all on Diwali Day as soon Laxmi Puja rituals is finished at night. Although excitement of fireworks starts at very evening.
Air and Sound pollution is high as air particles are filled with hazardous chemicals. Every year on whatsapp and social media, Messages demoting bursting crackers is spread, Yet the show goes on as for many it is the only day kids and teens enjoy bursting crackers.
Almost at every other lane and market area, Temporary fire cracker stall are set up selling variety of fireworks and here are name of some regular and famous crackers seen in Mumbai :
Zamin Chakkars, Color Changing Butterfly, Flower Pots, Magic Fountain, Emrald, Pencils & Twinkling Star, Long Crackers Tukda and Ladi, Loud sound crackers like Bullet bomb, Bird Bomb, Monkey Bomb, Double and Triple sound bombs, Rockets (Colour, Whistle and Bomb), Other Air Crackers like Seven Shots, Mini Shorts, Parachute and Merry Go Round are famous among.
1000 Skyshot is one of the most expensive cracker which plays for more than 45 minutes costing Rs.15000 for a box. 12 Star shots in a box, Sparklers, Kids Matchbox, Roll cap gun shots, Sutli Bomb, Laxmi bomb are high sound once.
Mumbai Stock Trading On Diwali Day
Every year on the auspicious occasion of Diwali (Laxmi Puja day), Both stock exchanges, i.e BSE and NSE do a limited session of Trading called 'Muhurat Trading'. At BSE building located in fort, Laxmi Puja is also organized. Below is a brief of what happens in Mumbai stock trading firms during Muhurat trading.
This year dates and timings for Muhurat trading are 7th November 2018 (6:15 to 7:50). Process of dealing in Normal market, LPM, RDM, Block deal session, SME Call auction market, Call auction liquid session at NSE and BSE starts at 6:00 Pm with process like Order Entry, Matching and Equilibrium price determination, Continous trading, Pre-Open session for IPO and Re listed scripts, PCA sessions etc.
This are Muhurat trading during Mumbai Diwali, expecting a great year ahead as per Hindu calendar new year 'Samvat'. Indian stock market is dominated by 2 of the biggest Hindu community which are 'Gujarati' and 'Marwaris' and major broker offices do Laxmi Puja with the first token of good luck with 'Buy' at stock trading. All Laptops and Computers are offered Puja with tilak and flower offering with traders wearing fresh new clothings.
Hope, i was able to give a liitle feel of Mumbai Diwali and its Celebrations. Your Comments are highly appreciated.
See Also : Watch Some Diwali Videos.