"The annual arrival of November's wintry breeze in Mumbai heralds the delightful celebration of Diwali, the festival of lights and vibrant hues. This joyous occasion fills the markets and homes alike with an abundance of colors and sweetness, spreading immense happiness and joy.

The festive ambiance of Mumbai Diwali is brought to life by the Diwali special Faral, the aromatic scent of Crackers, the intricate Rangoli designs, the vibrant Kandils, the allure of Shopping and Discounts, the allure of New Clothings, the enchanting Decorations and Lightings, the sacred Rituals, the delectable Sweets, and the lively Hangout locations and Shopping Markets."
Below are Diwali Festival dates for 2019, 11 days rituals and complete details on what to do in Mumbai to get all the fun and feel, Places to visit, Shopping destinations, Traditions and lots more.."

Picture Courtesy : Raja Murthy.
Diwali Days 2023 Dates
Day 1 : Ekadashi (Agiyaras) is on 9th November 2023.
Day 2 : Vagh Baras is on 10th November 2023.
Day 3 : Dhanteras is on 11th November 2023.
Day 4 : Kali Chaudas (Narak Chaturdashi) is on 12th November 2023.
Day 5 : Diwali Day (Laxmi Puja on this day) is on 13th November 2023.
Day 6 : Gujarati Community New Year is on 14th November 2023.
Day 7 : Bhai Duj / Beej is on 15th November 2023.
The Way It is Celebrated in Mega City Mumbai
Prior to delving into the specifics of festival activities in Mumbai, it is essential to grasp the fundamental essence and concise nature of Diwali festivities in the city. As we are aware, Diwali is commonly referred to as the festival of lights, a concept that is initially introduced to children during their early schooling years.
However, Mumbai Diwali transcends beyond mere illumination, as it encompasses a plethora of vibrant movements, diverse elements, and an array of colors that permeate the cityscape, instilling a sense of joy and jubilation for a period of ten days leading up to the grand occasion. To gain a comprehensive understanding of the essence of Diwali celebrations in our beloved 'Amchi City,' let us explore a succinct overview of the prominent highlights that define this festive extravaganza.
What You Should Know About Mumbai's Diwali
During festive celebration days, there are several commonly used words and names that hold significant meanings. For instance, 'Faral' represents special homemade snacks that are prepared specifically for these occasions. 'Kandil' or 'Candil' refers to lanterns, which are often illuminated and hung to create a festive ambiance. 'Rangoli' is a vibrant and intricate design artwork created on the ground using a variety of colorful powders. This art form is widely used for decorative purposes.
'Diya' symbolizes a small mud vessel that is filled with oil and ignited with fire, serving as a source of light and spirituality. 'Fhataka' represents firecrackers, which are commonly used to add excitement and joy to the celebrations. 'Mithai' denotes sweets, which are an integral part of festive traditions and are shared as a gesture of happiness and goodwill. Lastly, 'Puja' signifies the rituals and ceremonies that are performed during these festive occasions. If you have any additional words or names related to festive celebrations, please feel free to share them in the comments below.
Markets and Shopping Places One Must Explore
A month before Diwali, significant wholesale and retail market destinations such as Dadar, Crawford market, Kalbadevi, Bhuleshwar, and suburban areas like Andheri, Bandra, Malad, and Borivali witness the commencement of Diwali preparations. These renowned shopping hubs are widely recognized for offering exceptional street shopping experiences during various Hindu festivals. During this time, homemakers engage themselves in activities like dusting and other essential tasks.
Diwali Street Shopping Experience For Pro Shoppers
Talking about Diwali Markets, One should not miss the unique expereince of Mumbai street shopping at destinations like Charni Road Wholesale Markets, Fashion Street for trendy clothes for youths of Mumbai, Colaba Causeway for artificial jewelleries, Crawford Market which is an all products market, Bandra Linking Road for trendy shoes, clothes and fancy artificial jewelleries, Mahim Kandil Galli for that wide varieties of small and large lanterns, Bandra Hill Road for clothes, Lokhandwala Complex Market to shop things you like or just hangout for window shopping, Natraj Market for traditional wears shopping. Natraj market is famous for types of designer saree, accessories and other clothings specially for females.
Make sure to visit Sainath Market, also known as the Municipal Market, for affordable Diwali shopping. Located next to Malad station in the west, it offers a wide range of inexpensive items.
Diwali brings about an insatiable desire for shopping among women, and there are several options available to cater to this need. Borivali Goyal shopping is a market exclusively dedicated to female products. On the other hand, Malad Gupta market, located just opposite the station in the west, is renowned for its wide range of items related to rituals and decorations.
Adjacent to this market, there is a specialized wholesale market for accessories, with a few shops also offering retail options. For a one-stop shopping experience, Bhuleshwar market is the ideal destination, offering a variety of products including crockery, clothing, shoes, doormats, bedsheets, and many other home-related items.
How Housing Societies Celebrates Diwali Festive Joy
The true essence lies in the companionship of your loved ones within the confines of your dwelling. Numerous societies adorn themselves with vibrant strings of lights, while a grand handmade lantern gracefully hovers above the entrance gates. The scent of firecrackers permeates the atmosphere, leaving traces of their presence on the floors. On the auspicious day of Diwali, donning new attire and exchanging heartfelt wishes of 'Happy Diwali' not only brings joy but also strengthens bonds. In several locations, magnificent rangoli designs embellish the surroundings, filling the voids and enhancing the festive ambiance.
The Corporates During This Festival
In Mumbai, the 'Diwali Vacation' is primarily dedicated to children who derive the most enjoyment from this festive period. However, the daily life during this season remains bustling and active. It is important to note that only a few days, typically ranging from 2 to 3, out of the 10-day duration are designated as official holidays. While offices do partake in the festive spirit by adorning cheerful decorations and dressing up, the priority in Mumbai is undeniably focused on work. This is particularly true for individuals leading a Middle class job life in this vibrant city.
Diwali Festival and Festive Food Bonanzas
During this Hindu festival, Gujarati, Maharastrians, and other communities celebrate with a special food called 'Faral'. This festive and specialty food is prepared in almost every home, with Ghughra in Gujarati and Karanji in Marathi being one of the most famous.
Other Faral treats include Ladoo, Chakli, Shankarpare, and Chivda. Traditionally, these were homemade by housewives in Mumbai, who would get busy for 2 to 4 days prior to the celebration days starting with Ekadashi (Agyaras), the first day of Diwali. However, now everything is readily available at local markets. For working women, time is a challenge, and the fun of seeing their wives and mothers making this tasty Faral is becoming increasingly rare.
Where to Hangout to Get Diwali Feel in Mumbai
Where to hangout in Diwali: Complete details are been listed below, Here is a brief overview of some of the the best places to hangout during this festival. Starting with Nariman point promenade on Diwali Night for crackers fun, Moving around JVPD lanes to enjoy decorations and Lightings of the celebrity homes and other elites staying there, Lokhandwala Market in Andheri for Lighting, Shopping and Snacks combo fun.
Some Bus Routes and Rides
A bus ride on SV Road or Link Road to get the real feel of Diwali decoration in city. Bus No.33, 202, 203 and many more for south Mumbai cheap ride lot of fun. Refer all bus routes.
Kandil Gully, The Lantern Streets Of Mumbai
In Mumbai, there are two prominent streets known as 'Kandil Galli' in Hindi, which are renowned for their extensive collection of Diwali Kandils. These streets, namely 'Kawli Wadi street' located near Citylight Cinema on LJ road (closest to Matunga / Mahim station) in the western part of the city, and 'Kantilal M Sharma Street' situated in South Mumbai, at the intersection of Crawford Market and Sheikh Memon street (the last lane on the right side when approaching Crawford market from Masjid), offer a wide array of lanterns in various designs, hues, shapes, and sizes.
I must emphasize the importance of including information about Lohar Chawl, which is located in the adjacent lanes of 'Kantilal M Sharma Street'. This area is renowned for offering wholesale electronics at highly competitive and affordable prices. Additionally, it is an excellent destination for purchasing Diwali lightings and Kandils, or lanterns.
Prior to Diwali, several wholesale dealers set up stalls specifically to cater to the demand for lanterns. These Kandils come in a wide array of captivating shapes and sizes, setting them apart from the regular options available in the market. Moreover, due to their specialization in bulk and retail trade, these lanterns are offered at more economical rates.
The Mumbai Diwali celebration is known for its vibrancy, and the assortment of Kandils available in Lohar Chawl perfectly complements this festive atmosphere.
LJ Road of Matunga, known as 'Kandil Galli' (Lantern Lane), stands out among the renowned Lantern streets in Mumbai as the ultimate destination for both exploration and purchase. Locally referred to as 'Kawli Wadi,' this decades-old narrow lane is a treasure trove of lanterns, offering a wide range of options in terms of shapes, sizes, and prices.
In recent years, the lantern market of Mumbai has garnered attention from the media, thanks to its enchanting illuminated display, dedicated artisans, and its reputation as one of the finest establishments in the industry. To delve deeper into this captivating world, you can find more information about this esteemed lantern market by visiting this lantern market. Make sure to seize the opportunity to experience it firsthand whenever feasible.
Lohar Chawl and Kantilal M Sharma Street Electronic Market
These two streets are situated next to each other and offer an alternative shopping destination for high-quality lanterns at more affordable prices compared to nearby local stores. The lantern vendors in Mumbai, who sell lanterns to you at a price of approximately Rs.750 (for illustrative purposes), acquire them from Lohar Chawl and Mahim Kaldil markets at half the cost. By purchasing in large quantities, they are able to obtain additional discounts.
If you have the time and are looking to enjoy the lantern street while also saving a significant amount, these locations are ideal for finding great deals.
When it comes to the wholesale lighting market, known as wholesale lighting market, you can find a wide range of lighting series and related products such as Chinese diya and electronic decorations for both indoor and outdoor use. Although primarily a wholesale market, some vendors also offer retail options during the Diwali festival and beforehand. Street vendors and small shops are more than happy to provide you with affordable deals.
Kantilal M Sharma Street is renowned for its Diwali and Christmas decorative products. It becomes quite crowded in the evening due to its proximity to Sheikh Memon Street and Crawford Market, both of which are already popular shopping destinations for a variety of items. If you visit this street in the afternoon, you can expect a relatively smaller crowd and better visibility of the displayed decorative products, albeit with a bit of extra heat and perspiration to endure.
Diwali Hangout Locations
In this section, I will provide you with a comprehensive guide to the top hangout destinations to explore during the vibrant Diwali festivities. Whether you are seeking information on the finest Diwali excursions, the best places to visit in Mumbai during Diwali, where to witness mesmerizing light displays, or the most remarkable Diwali markets, you have arrived at the ideal source for all your inquiries.
Within this guide, I will delve into the enchanting ambiance of Diwali by highlighting the captivating decorations, breathtaking firework displays, and dazzling illuminations that will undoubtedly immerse you in the true essence of this joyous festival. Moreover, I will also shed light on the delectable food options available at select locations, ensuring that your Diwali day outing is nothing short of perfection.
Mumbai, renowned for its vibrant nightlife, boasts a plethora of special Diwali events, including parties, tech and social gatherings, as well as exhilarating pool parties, all meticulously organized to enhance the festive celebrations.
Marine Lines, Nariman Point For Cracker Show
During Diwali night, Marine lines to Nariman point promenade is a popular location for families and shop owners to gather and burst crackers. The view of the fireworks is breathtaking and can be enjoyed from both Marine lines and Nariman point. Many people specifically visit Marine lines to witness the thousands of crackers being fired up in the air and on the ground. Although the air and ground pollution is visible, it is a reflection of the carefree spirit of Mumbai. Until stricter rules are implemented, enjoy the festivities to the fullest.
Diwali Tour at Lokhandwala Market
Explore the vibrant Lokhandwala Market in Andheri, a bustling suburban lane that is a hub for the latest fashion trends in Mumbai. During the festival season, the market is renowned for its stunning lighting and decorations, which stretch for 850 metres.
To fully appreciate the spectacle, we recommend taking a leisurely walking tour of the area, as street parking can be difficult to find. Alternatively, hop on a BEST bus for a high ride and enjoy the view from a comfortable seat. Don't miss out on the delicious street food and famous eateries, including chaat and pani puri.
Keep your eyes peeled for TV celebrities, as many famous and emerging actors reside in the nearby residential areas of Versova, Oshiwara, and 7 Bungalows.
Explore and Hangout at Juhu JVPD Lanes
If you happen to be in the vicinity of Andheri or Vile Parle, make your way to Juhu Lanes (JVPD cross road 1 to 10), famously known as 'Juhu Scheme'. This exclusive residential area is home to renowned Bollywood celebrities such as Amitabh Bachchan and many others, who have their luxurious bungalows here. Additionally, many individuals from the elite class also reside in posh high-rise buildings in this neighborhood.
During the festive season of Diwali, the lanes of Juhu are adorned with beautiful lights, creating a mesmerizing sight. However, it is important to note that Juhu is primarily a residential area and does not offer street food or shopping options. It is best suited for a leisurely hangout if you have your own private vehicle. Alternatively, if you are eager to explore Mumbai during Diwali, there are plenty of other transportation options available, such as auto-rickshaws, taxis, Uber, and Ola.
Head to Malls For That feel of Mega Diwali Festival
During the festive season of Mumbai Diwali, there are several renowned malls that are worth visiting. Notable options include Infinity located on Andheri Link Road, Infinity 2 situated on Malad Link Road, InOrbit Mall also found on Malad Link Road, RCity situated on Ghatkopar LBS Marg, Viviana Mall located in Thane, and Galleria Shopping Mall at Central Avenue, Hiranandani Powai.
These bustling destinations offer a vibrant atmosphere and are known for their exquisite decorations. Moreover, they provide exclusive Diwali discounts and offers, making them even more enticing. Additionally, indulging in a casual hangout at these malls allows one to fully immerse themselves in the festive spirit of Mumbai Diwali.
Hangout For Fun at These Diwali Markets
To immerse yourself in the vibrant spirit of Mumbai Diwali in a truly authentic manner, explore the bustling markets of Bhuleshwar, Kalbadevi, Crawford market, Sheikh Memon Street in South Mumbai, as well as the renowned Suburban Markets in Malad, Borivali, and Andheri. These vibrant hubs offer an abundance of Diwali-themed visual delights and an unparalleled shopping experience, surrounded by a bustling crowd of fellow shoppers.
It is worth noting that the lanes of Bhuleshwar market are quite narrow, making it unsuitable for car travel. However, this charming market is a treasure trove of shopping options, particularly for ladies' products. Before the Diwali festivities commence, indulge in the delectable culinary delights of Bhuleshwar khau galli to truly savor the anticipation and excitement. For a glimpse of the vibrant Bhuleshwar Flower Market, you can refer to the accompanying video if you plan on visiting this enchanting destination.
Dadar market, located in the southern part of Mumbai, is a renowned and bustling market. It is particularly known for its flower market, where a wide range of flowers can be found throughout the year. Situated adjacent to the railway station in the western part of the city, this vibrant place offers a diverse selection of flowers for various occasions and rituals. In addition to flowers, the market also caters to the day-to-day shopping needs of the locals and offers special products for festivals.
The market is always teeming with people and is especially popular for its street-side vendors who sell items specifically tailored to meet the requirements of different festivals. During Diwali, one can find a plethora of decorative items, such as Rangoli colors, diyas, and even electronic products like lighting series and colorful bulbs. These items are in high demand during the auspicious occasion of Laxmi Puja, which is celebrated during Diwali.
Overall, Dadar market is a bustling hub where one can experience the vibrant atmosphere of Mumbai while exploring a wide array of products, particularly flowers and festival-related items.
Feel The Sheikh Memon Street, A Crowded Lane During Diwali
Sheikh Memom Street, located directly across from Crawford Market, is a bustling hub for affordable, high-quality home goods. Whether you're in need of doormats or crockeries made from clay, melamine, or glass, this street shopping destination has everything you could possibly require for both everyday use and special occasions like Diwali. However, it's important to exercise caution when shopping on the street, as crowded areas tend to attract pickpockets who operate on a daily basis.
While the vendors on Sheikh Memom Street primarily specialize in decorative items for your living room and kitchen, they also offer some great deals on men's clothing. You can find cheap t-shirts ranging from Rs.150 to Rs.200, as well as sunglasses and shades. If you spot a few individuals carrying a bunch of sunglasses, it's worth trying to negotiate a deal for some original Ray Bans at a price not exceeding Rs.500. Additionally, you'll find a variety of shoes, artificial flowers, and colorful pots that are sure to catch your eye. Moreover, shops on this street offer comparatively lower prices for items such as curtains, single and double bedsheet covers, and more.
Diwali Sweets and Special Faral
In Mumbai homes, the renowned festival of lights is celebrated by all, but it is the Maharashtrian and Gujarati community who are particularly known for their expertise in preparing the special food and snacks, known as 'Diwali Faral', for this occasion. These homemade delicacies are specifically crafted for family and friends.
Some of the delectable treats that are part of the Diwali Faral include Besan and Rava Ladoo, Chakli, Shankarpali, Chivda, Karanji (also known as Ghughra or Gujiya), Chorafali, Mohanthal, Puri (Mathri in Hindi), Sev, and Gathiya. Many households take pride in preparing these mouthwatering delights, while ready-made options are also conveniently available at local stores.
To enhance the festive spirit, friends and relatives are warmly invited to homes, where they can partake in the joyous celebrations and exchange heartfelt wishes. It is during these gatherings that the homemade faral is graciously served, adding an extra touch of warmth and tradition to the festivities.
Here are Pictures Of Diwali Faral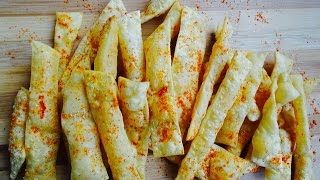 Chorafali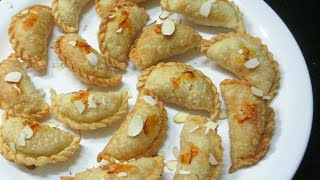 Ghughra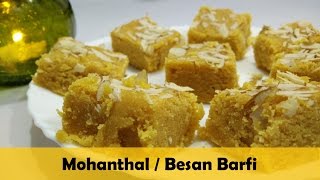 Mohanthal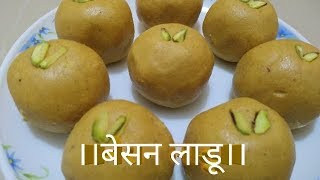 Besan Ladoo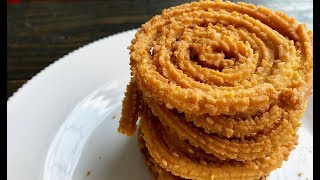 Chakli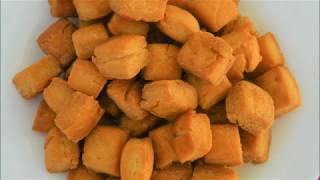 Shankarpali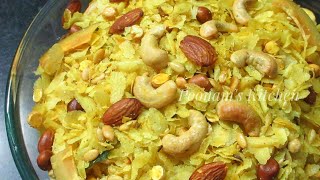 Chivda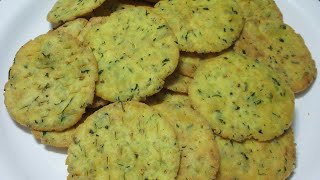 Farsi Puri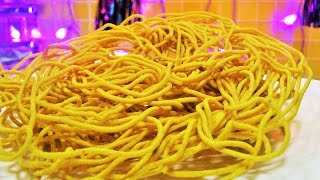 Diwali Sev
If you're tired of homemade faral, Mumbai's special sweet stores are the perfect destination to satiate your taste buds. Check out some of the renowned sweet and farsan shops listed below that offer milk products, farsan, and Diwali special sweets. These shops are popular among the locals of Mumbai, and Mumbai77 has no affiliation with any of them.
– Hiralal Kashidas Bhajiyawala is situated in CP Tank, Bhuleshwar.
– Ramanlal Vithaldas & Co Mewalala is the ideal choice for corporate orders of Diwali sweets, with branches located throughout Mumbai.
– If you have a fondness for Jalebi, make your way to Pancharatna Jalebi House in Girgaum.
– Tiwari brothers, renowned for their delectable sweets, have established 3 to 4 branches in Mumbai and its suburbs, including Opera House, Andheri, Sion, and Borivali.
– Chheda in the Matunga area is the go-to place for dry fruits, widely used during Diwali, along the Central route.
– Gokuldas Gathiawala can be found in Dadar.
– Trupti Sweets is located at High Street Phoenix, Lower Parel.
– MM Mithaiwala and Delhi Sweets are situated opposite Malad Station West.
– Morbiwala Sweets and Farsan is located in Kandivali (Mumbai Suburban).
– Madhuram and Rashmin are conveniently situated in Borivali West, near the station.
– Jain Dugdhalaya is located in Borivali East.
Diwali Isn't Complete Without Rangoli and Decoration Stuff
During Mumbai's Diwali festival, Indian women showcase their creativity by creating beautiful rangoli drawings using multi-colored powder. These authentic hand-made rangolis can be seen outside every home and are a true spectacle to behold.
Each rangoli is a masterpiece, taking hours to create and using more than 2 to 3 colors. Rangoli competitions and events in Mumbai attract thousands of visitors from around the world, with specialized artists like 'Rangvalli Parivar' setting the benchmark for excellence.
In fact, a few years ago, they created a rangoli as big as 25,000 square feet, taking more than a thousand kilograms of colors and a team of 150 people to complete. While such extreme cases are rare, one can still see beautiful street rangolis in many locations and housing societies around Mumbai.
For those new to this Diwali art, ready-made rangoli kits with easy-to-use molds are available at local markets. These markets are also filled with vendors selling Diya, stickers, and rangoli colors, working hard to earn their living during this festive season.
Mumbai's Crackers and Fireworks Special During This Festivities
During Mumbai Diwali, the streets and sky are filled with an array of crackers resembling bombs, such as the 10000 and 5000 Series, as well as the Sky firework series known as 'Aathishbazi' in Hindi. These crackers, commonly referred to as Sky shots or Sky-flakes, light up the sky on Diwali Day immediately after the completion of the Laxmi Puja rituals at night. The excitement surrounding the fireworks begins in the early evening.
However, it is important to note that this festive display of fireworks also leads to a significant increase in air and sound pollution. The air becomes saturated with hazardous chemicals, posing a threat to the environment and public health. Despite the widespread circulation of messages discouraging the bursting of crackers on platforms like WhatsApp and social media, the tradition continues as it remains a cherished day for children and teenagers to revel in the joy of bursting crackers.
In almost every lane and market area, temporary firecracker stalls are set up, offering a wide variety of fireworks. Some of the popular and well-known crackers seen in Mumbai include Zamin Chakkars, Color Changing Butterfly, Flower Pots, Magic Fountain, Emrald, Pencils & Twinkling Star, Long Crackers Tukda and Ladi, as well as loud sound crackers like Bullet bomb, Bird Bomb, Monkey Bomb, Double and Triple sound bombs. Rockets of various types, such as Colour, Whistle, and Bomb rockets, are also commonly found. Additionally, there are other air crackers like Seven Shots, Mini Shorts, Parachute, and Merry Go Round that are famous among the revelers.
One of the most extravagant crackers available is the 1000 Skyshot, which provides a mesmerizing display lasting over 45 minutes. However, this luxury comes at a price, with a single box costing Rs.15000. Other notable crackers include the 12 Star shots in a box, Sparklers, Kids Matchbox, Roll cap gun shots, Sutli Bomb, and Laxmi bomb, which produce high sound levels, adding to the festive atmosphere.
Mumbai Stock Trading On Diwali Day
Every year, on the auspicious occasion of Diwali, the stock exchanges in Mumbai, namely BSE and NSE, conduct a special session of trading known as 'Muhurat Trading'. This limited trading session takes place at the BSE building in Fort, where Laxmi Puja is also organized. Here is a brief overview of what occurs in the Mumbai stock trading firms during Muhurat trading.
The dates and timings for Muhurat trading are fixed on Diwali Day, typically between 6:15 to 7:50 PM. The trading process commences at 6:00 PM and includes various activities such as Order Entry, Matching and Equilibrium price determination, Continuous trading, Pre-Open session for IPO and Re-listed scripts, PCA sessions, and more, in both the Normal market and at NSE and BSE.
Muhurat trading holds significant importance during Mumbai Diwali, as it symbolizes the beginning of a prosperous year ahead according to the Hindu calendar's new year, 'Samvat'. The Indian stock market is largely influenced by the Gujarati and Marwari communities, who are major players in the market. It is customary for broker offices to perform Laxmi Puja, seeking good luck by initiating the trading day with a 'Buy' order. Additionally, traders offer Puja to their laptops and computers, adorning them with tilak and flower offerings, while donning fresh new clothing.
I hope this provides a glimpse into the spirit of Mumbai Diwali and its vibrant celebrations. Your feedback is greatly appreciated.
See Also : Watch Some Diwali Videos.
See More in
Festivals